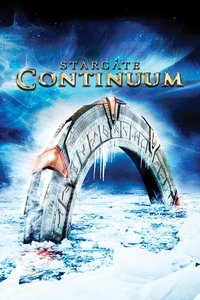 7.0
Stargate: Continuum
Ba'al travels back in time and prevents the Stargate program from being started. SG-1 must somehow restore history.
7.1
Stargate: The Ark of Truth
SG-1 searches for an ancient weapon which could help them defeat the Ori, and discover it may be in the Ori's own home galaxy. As the Ori prepare to send ships through to the Milky Way ...
8.2
Stargate SG-1
Serija je prvi dio šire "Stargate" franšize i smatra se jednom od najuspješnijih i najutjecajnijih znanstvenofantastičnih serija. Radnja započinje nakon događaja iz originalnog filma ...