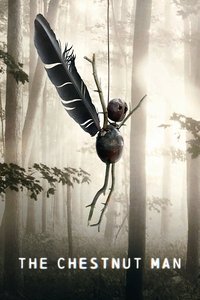 7.6
The Chestnut Man
At a grisly murder scene sits a figurine made of chestnuts. From this creepy clue, two detectives hunt a killer linked to a politician's missing child.
7.1
Top of the Lake
Serija Top of the Lake prati detektivku Robin Griffin (Elisabeth Moss) koja se vraća u svoj rodni gradić Laketop na Novom Zelandu kako bi istražila nestanak dvanaestogodišnje djevojčice ...
7.0
Quicksand (Serija)
Radnja serije prati Majo Norberg (glumi je Hanna Ardéhn), srednjoškolku koja se nađe usred tragedije kada se masovno ubojstvo dogodi u njezinoj školi. Maja je optužena za sudjelovanje u ...