7.1
Kingdom
Set in Qin Dynasty during the warring states period in ancient China. Shin was a war orphan. He has a dream of becoming a great general Shin has a fateful encounter with young King ...
5.8
Crazy Samurai Musashi
In 1604, Miyamoto Musashi attacked the Yoshioka family at their dojo and defeated master Seijūrō and his younger brother Denshichirō in two duels. To save their reputation, the Yoshioka ...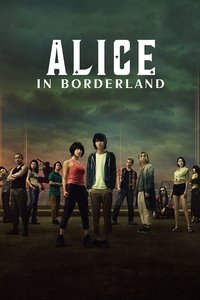 8.2
Alice in Borderland
Radnja serije prati glavnog junaka, Arisu (Kento Yamazakija), i njegova dva prijatelja, Karubija (Keita Machioki) i Segawa  Yûki Morini). Trojica mladića nalaze se u Tokiju i igraju ...