4.9
We'll Never Have Paris
Quinn, a neurotic man, is diagnosed with a harmless eye condition and soon after his life spirals out of control. He second-guesses his plans to propose to his longtime girlfriend, ...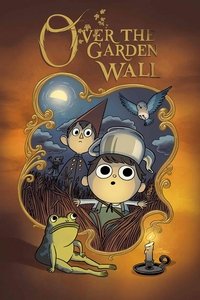 8.5
Over the Garden Wall
Serija prati dva brata, Wirta (glas mu daje Elijah Wood) i Grega (glas mu daje Collin Dean), koji se izgube u tajanstvenoj šumi zvanoj "The Unknown." Njihova potraga za povratkom kući ...
7.5
Yellowjackets
"Yellowjackets" prati priču o ženskom srednjoškolskom istoimenom nogometnom timu koji preživi avionsku nesreću u divljini. Nakon nesreće, preživjele članice tima moraju se suočiti s ...