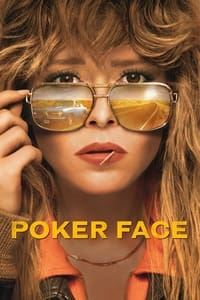 8.0
Poker Face
This mystery-of-the-week series follows Charlie Cale, who has an extraordinary ability to determine when someone is lying. She hits the road with her Plymouth Barracuda and with every ...
7.4
Russian Doll
Radnja prati Nadju Vulvokov, koju tumači Natasha Lyonne, ženu koja se na svoj 36. rođendan nađe uhvaćena u vremenskoj petlji. Svaki put kad umre, ponovno se budi na istom mjestu i ...
7.6
Orange Is the New Black
Radnja serije prati Piper Chapman (tumačenu od strane Taylor Schilling), ženu koja je osuđena na zatvorsku kaznu zbog sudjelovanja u švercu droge deset godina ranije. Piper dolazi u ...